Oregon Straw Hat Players presents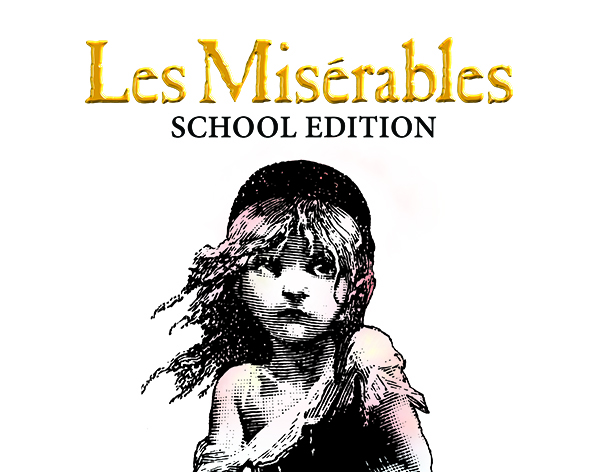 by Alain Boublil and Claude-Michel Schonberg
directed by Jen Nichols

In nineteenth century France, Jean Valjean is released from years of unjust imprisonment, but finds nothing in store for him but mistrust and mistreatment. He breaks his parole in hopes of starting a new life, initiating a lifelong struggle for redemption as he is relentlessly pursued by police inspector Javert, who refuses to believe Valjean can change his ways. Finally, during the Paris student uprising of 1832, Javert must confront his ideals after Valjean spares his life and saves that of the student revolutionary who has captured the heart of Valjean's adopted daughter.

Epic, grand, and uplifting, Les Miserables School Edition packs an emotional wallop that has thrilled audiences all over the world.

These special performances will be performed by students age 18 and younger.

Oregon Performing Arts Center
456 N. Perry Parkway
Oregon,WI

Friday, April 6 @ 7:30 PM
Saturday, April 7 @ 7:30 PM
Sunday, April 8 @ 2:00 PM
Friday, April 13 @ 7:30 PM
Saturday, April 14 @ 2:00 PM
Saturday, April 14 @ 7:30 PM

Auditions will be held on November 20th & 21st, 2017 at 6:30 PM, at the Oregon School District Performing Arts Center, 456 N. Perry Pkwy., Oregon, WI. Callbacks will be held on November 27th.

Auditioners for Les Miserables School Edition must be full-time elementary, middle, or high school students, ages 18 or younger.

Auditioners should prepare no more than one minute of any musical theater selection that they are comfortable with and should bring a copy of their music for the audition pianist.
If preferred, auditioners may bring a recorded backing track to audition with, along with a device to play and amplify the track.

Be prepared to identify rehearsal conflicts from January through April.

Those with performance conflicts will not be able to participate in an onstage role but can still participate with the production.

Email lesmiserables@oshponline.org with any questions.