Oregon Straw Hat Players presents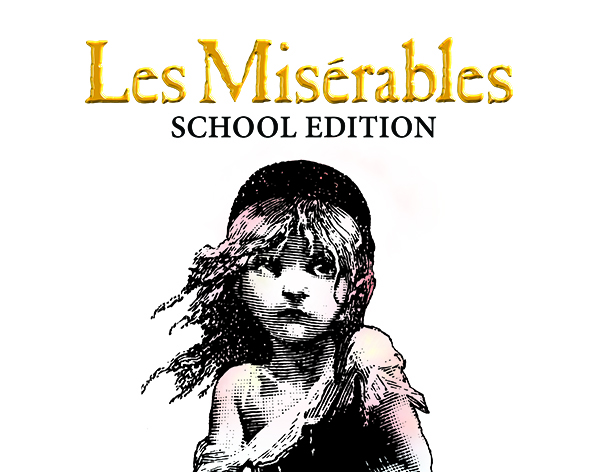 by Alain Boublil and Claude-Michel Schonberg
directed by Jen Nichols

In nineteenth century France, Jean Valjean is released from years of unjust imprisonment, but finds nothing in store for him but mistrust and mistreatment. He breaks his parole in hopes of starting a new life, initiating a lifelong struggle for redemption as he is relentlessly pursued by police inspector Javert, who refuses to believe Valjean can change his ways. Finally, during the Paris student uprising of 1832, Javert must confront his ideals after Valjean spares his life and saves that of the student revolutionary who has captured the heart of Valjean's adopted daughter.

Epic, grand, and uplifting, Les Misérables School Edition packs an emotional wallop that has thrilled audiences all over the world.

These special performances will be performed by students age 18 and younger.

Oregon Performing Arts Center
456 N. Perry Parkway
Oregon, WI

Friday, April 6 @ 7:30 PM
Saturday, April 7 @ 7:30 PM
Sunday, April 8 @ 2:00 PM
Friday, April 13 @ 7:30 PM
Saturday, April 14 @ 2:00 PM
Saturday, April 14 @ 7:30 PM

Buy tickets now!

Tickets also available at the door - pay by cash or check made out to OSHP.

Cast

Jean Valjean - Henry Malueg
Javert - Kyle Kapusta
Marius - Myles McKnight
Enjolras - Flynn Marcus
Thenardier - Kodiak Dennis
Fantine - Maddie Uphoff
Eponine - Elyse Harvancik
Cosette - Caroline Hanson
Madame Thenardier - Miranda Moore
Little Cosette - Hazel Ruppenthal
Gavroche - Beau Jacobs

(* indicates featured role)
Men's Ensemble/Students
Eric Augustine*
Payton Cardella
Alex Daspit*
Kaleb Hann
Zach Hare* (Foreman)
Myk Hawkins
Cayden Kirkpatrick*
Caleb Matthias
Brendan Moore* (Bishop)
Ian Oakley
Will Oelke
Riley Petri-Rose
Ben Tierman
Arik Zintel*

Women's Ensemble
Alanna Beilke
Selma Domazet
Ingrid Ebeling
Magdalen Edwards
Parnassus Funk*
Emma Goecks* (Girl #5)
Lucie Hodgkins
Reagan Kunesh*
Isabella Lindert
Helena Pope
Anna Thompson
Kate Veak*
Marissa Zintel

Gavroche's Gang
Haylie Wollack
Erica Briski* (Little Eponine)

Staff

Producer - Julie Wood
Music Director - Sami Elmer
Rehearsal Stage Managers - Joel Kapusta and Becky Rosenow
Costume Designer - Querida Funck
Set Designer - Joel Kapusta
Sound Designer - Nick Kapusta
Lighting Designer - Matthew Albrecht

Email lesmiserables@oshponline.org with any questions.